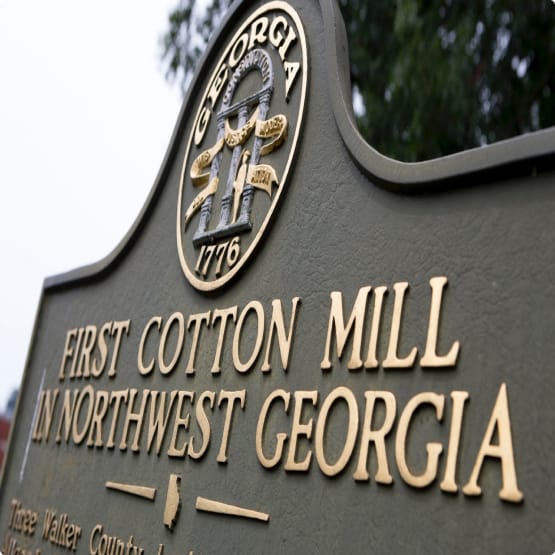 Trusted American Tradition since 1845
Mount Vernon Mills, Inc. is a diversified and integrated manufacturer of textile, chemical, and related products for the apparel, healthcare, industrial, institutional, and commercial markets. Our core products include denim, piece-dyed, and flame-resistant fabrics, pocketing material, textile sizing, and finishing chemicals.
Headquartered in Mauldin, South Carolina, Mount Vernon has approximately 750 employees and operates 6 production facilities in the U.S., which are in North Carolina, South Carolina, Georgia, and Mississippi. An estimated 90 million yards of piece-dyed, denim, woven, greige, and fire resistant flame resistant fabrics can be produced at the company's Trion, GA facility every year.
Learn More
Contact Us
Find out how Mount Vernon Mills fabrics and chemicals can help your business succeed.
"Mount Vernon Mills has been the most reliable fabrics supplier for us throughout our 25+ year history together. They have been very flexible in working with us to achieve our company objectives. We expect to continue to partner with MVM for a very long time."
Doyle Rains, Apparel Brands Inc.
"It has been a pleasure working with Mount Vernon Mills over the years. Not only are their fabrics incredibly high-quality, but they are always timely, flexible, and courteous. We will continue growing with MVM for many years ahead."
Juan Sebastián Navas, Director de Estrategia, Comfort Line
"Mount Vernon Mills has been a reliable supplier to Reed Manufacturing for several decades. Their core values are aligned with our own, with integrity and quality at the forefront. We feel confident that we will always have MVM fabrics in our uniforms."
Zeb Atkinson, President and CEO, Reed Manufacturing Company
"Mount Vernon Mills sets the bar for American manufacturing. Family-owned and operated in the US since 1845, they make some of the best fabrics available. We couldn't be more proud to use MVM fabrics in our apparel."
Matt and Carrie Eddmenson, Owners, Imogene + Willie